Embarking on a new adventure? In today's digital age, a smooth travel experience is just a few taps away. But with a plethora of mobile apps, and website services available, which ones are truly worthwhile? That's where I come in.
Welcome to my compact yet comprehensive guide to the top 15 travel apps and websites. These user-friendly digital aids promise to save time and money and help you extract the maximum joy from your vacation.
My selection covers everything from the best sources for outdoor equipment and clothing to unique culinary experiences via "Eatwith." Essential items like LifeStraw, and must-know public transit services like Eurail Rail Pass are all part of our list.
Looking for an RV for your road trip or a handy currency converter? Need to track your flight or find the best deals on AirBnB and Skyscanner? I've got it all covered in a friendly, easy-to-follow guide.
As your digital tour guide, I'm here to help you easily navigate travel challenges. So let's dive in, explore these exceptional free travel apps and aids, and make your next trip your best one yet!
Related: How To Plan Your Trip Like A Pro: 13 Steps Practical Guide
Lonely Planet: Your Comprehensive Digital Travel Guide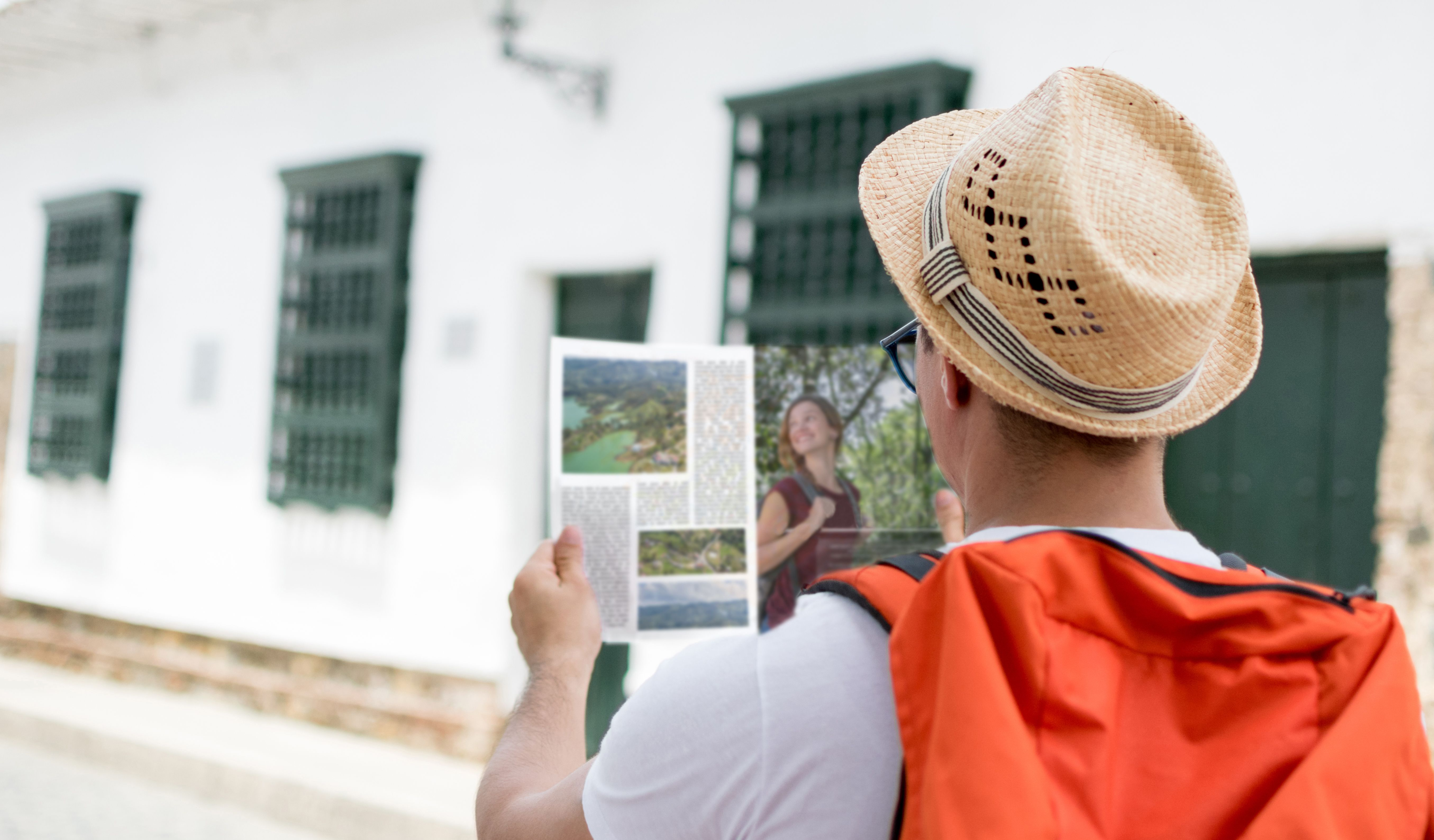 Allow me to introduce your first essential travel companion: Lonely Planet. This trusted name offers a comprehensive range of guidebooks covering various locations, treks, parks, and much more!
If you're a traditional traveler who enjoys leafing through a physical guide, Lonely Planet's hardcover guides are the perfect fit. On the other hand, if you're a tech-savvy backpacker, their e-books offer convenience on the go. And, if you need a reliable map, Lonely Planet has you covered there too!
But the perks of a free account with Lonely Planet don't stop at reading material. As your trusted digital tour guide, they offer a handy booking service for insurance, hotels, flights, and even adventure and sightseeing tours. Stumbled upon an intriguing place or experience while browsing through their content? You can secure your spot instantly!
Beyond their paid guidebooks offline maps, Lonely Planet generously offers a wealth of free resources. From travel descriptions and enlightening articles to engaging videos, they provide valuable insights into countless destinations at no cost.
Accessing Lonely Planet is a breeze. Their user-friendly website and mobile app, available for both Android and iOS, put these travel resources right at your fingertips. And the best part? You can explore general travel destination and-related content for free, even without an account. So, why wait? Start your journey with Lonely Planet today!
Related: 13 Most Common Travel Scams and How to Avoid Them
REI Co-Op: Your One-Stop Shop for Outdoor Gear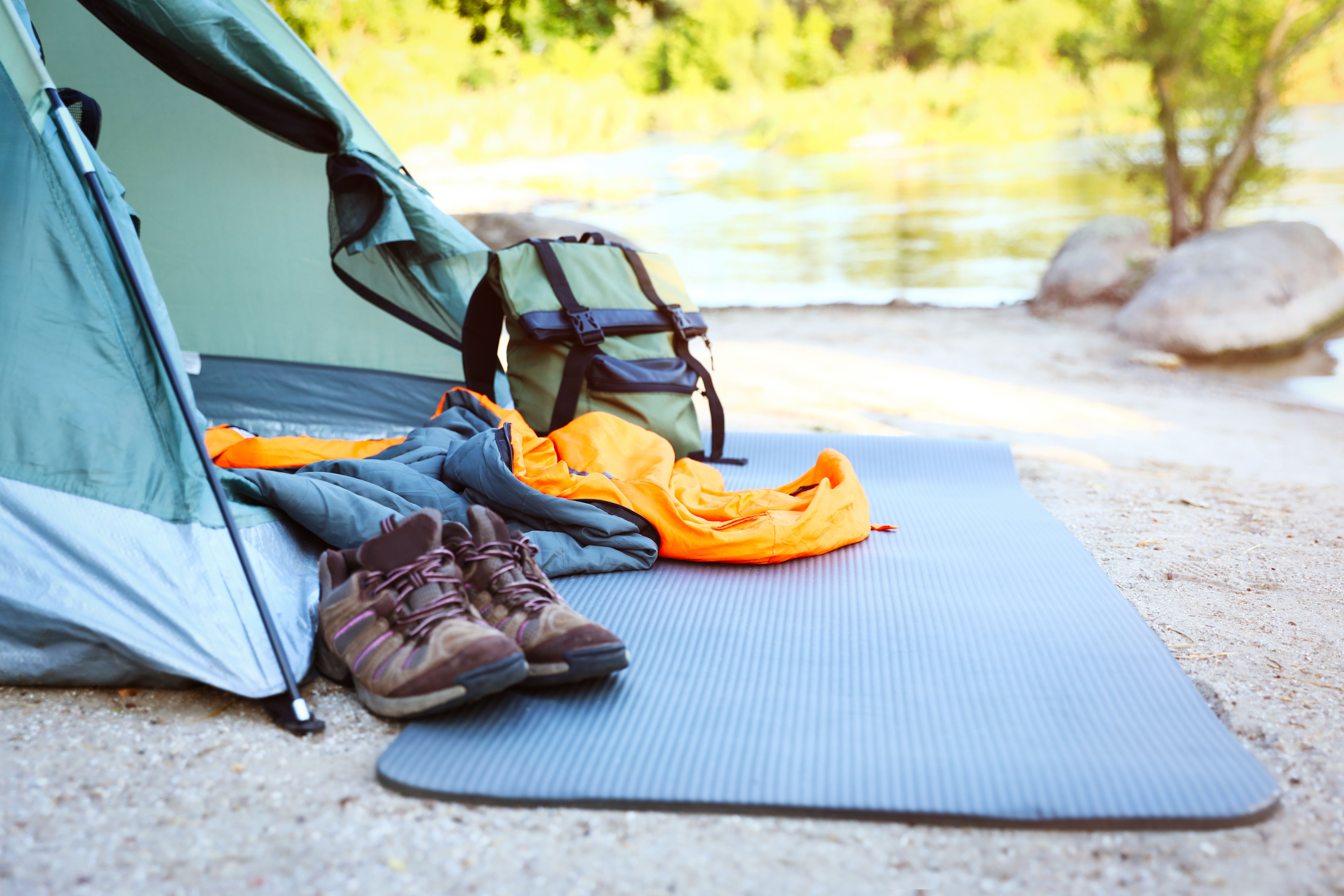 Next up in our travel tool kit is REI Co-Op. This company has been making outdoor gear since 1938. They believe in creating products that everyone can use for outdoor adventures without breaking the bank.
REI Co-Op aims to make it easy for everyone to enjoy the outdoors. They offer gear that fits all budgets, levels of activity, and sizes. So, whether you're new to outdoor adventures or a seasoned pro, REI Co-Op has something for you.
In the US, REI is a favorite among people who love outdoor activities. It's become the go-to place for gear for hiking, camping, biking, and more. And it's not just their gear that people love. REI also stocks an extensive clothing range from top outdoor brands like Patagonia, The North Face, MSR, and Arc'teryx.
So, when planning your next outdoor adventure, don't forget to check out REI Co-Op. They make shopping for outdoor gear simple and affordable, all from the comfort of your home!
Related: Are Travel Credit Cards Worth it?
LifeStraw: Stay Hydrated Safely, Wherever You Roam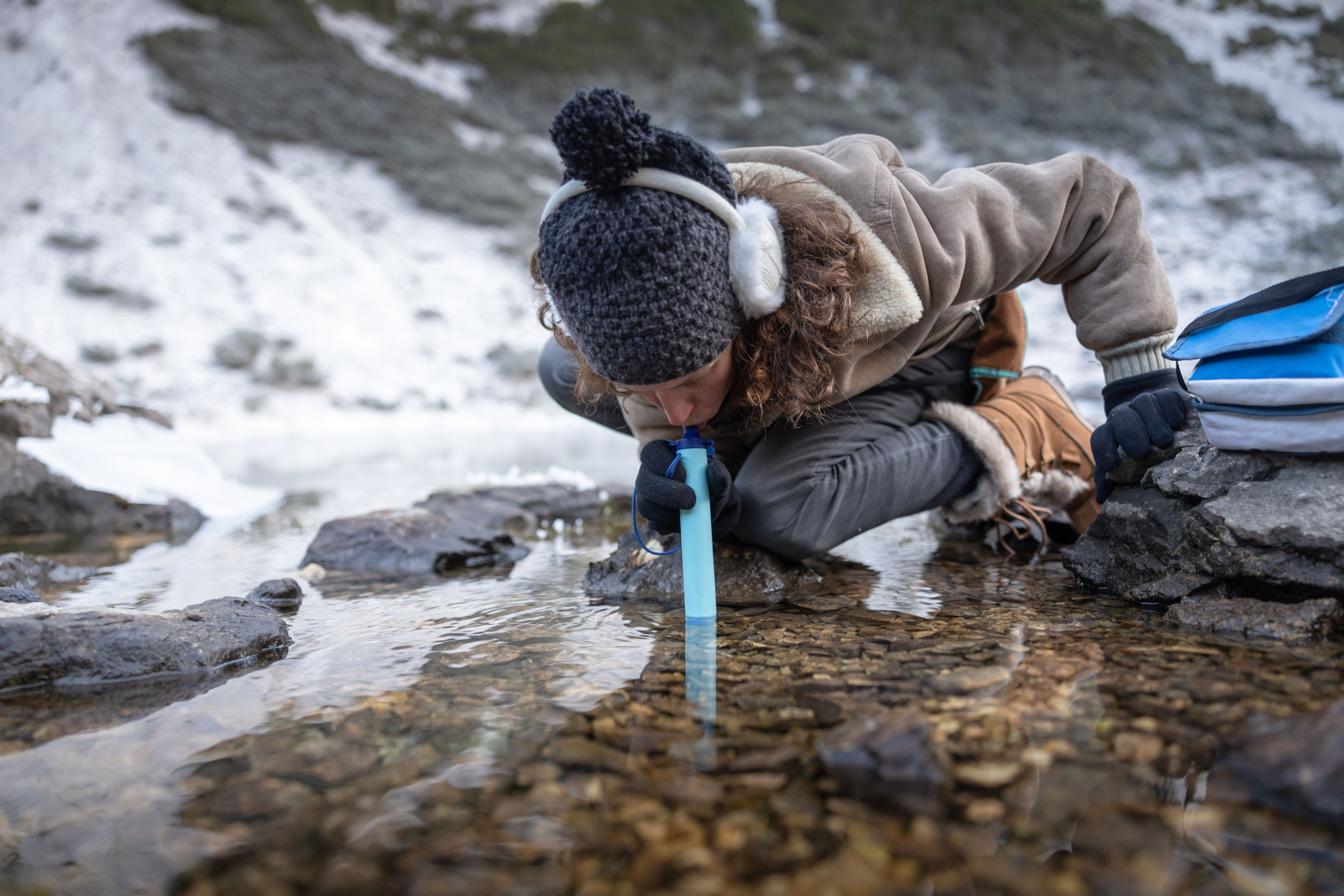 The third gem in our list of travel tools is the LifeStraw, a portable water filter. It's a must-have for any trip, from a simple day hike to a full-blown wilderness expedition. Why, you ask? Well, you never know when you'll need a safe, clean water source.
Think of the LifeStraw as your personal safeguard against dehydration. It's designed for on-the-go use, allowing you to drink straight from any water source. Its lightweight design, weighing less than 2 ounces, and compact size make it an easy addition to any backpack. Plus, it's long-lasting, with the ability to filter up to 1,000 gallons before needing a replacement.
Not sure when you'll use it next? No worries! Your LifeStraw can be stored indefinitely in your hiking kit or emergency bag. It doesn't have a shelf life until you start using it.
In a nutshell, the LifeStraw offers peace of mind for your adventures, ensuring you're never without easy access to safe drinking water.
Related: What You Need To Know: Pros And Cons Of Cruise Ship Travel
Patagonia: Gear Up Responsibly for Your Next Adventure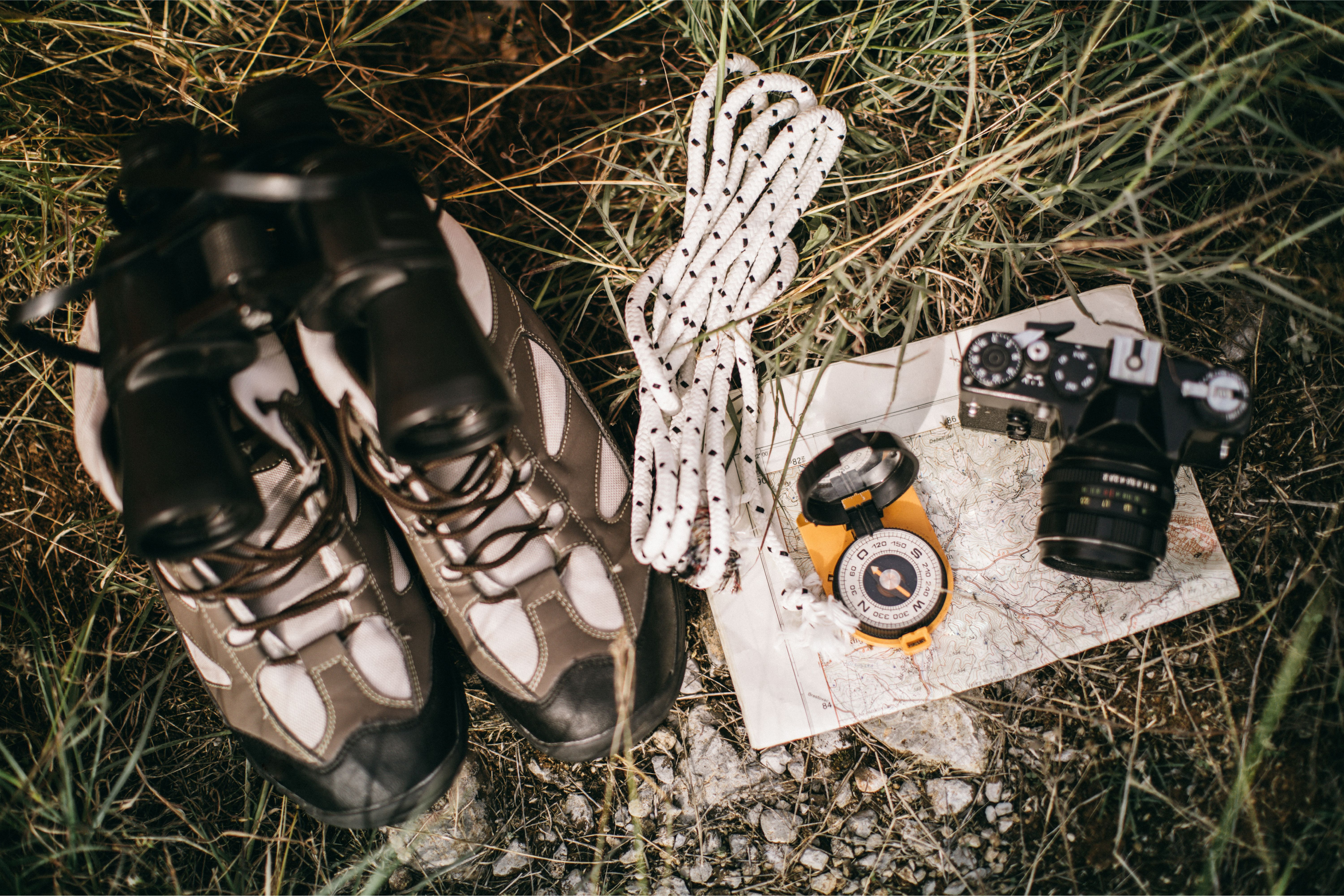 Next up on our list of recommended travel tools is Patagonia. This isn't just a renowned outdoor gear brand; it's a symbol of sustainable, responsible business.
Founded in 1973 by Yvon Chouinard, an outdoor enthusiast, Patagonia was built on a foundation of sustainability. Its core mission? To show that businesses can be both environmentally conscious and successful.
Patagonia goes beyond just selling high-quality outdoor clothing. The brand is doing its bit to protect our planet. It focuses on minimizing energy and emissions, reducing water use, and cutting down on waste. The company's strong stand on sustainability makes it a leader in an industry often linked to harmful environmental practices and poor working conditions.
Simply put, when you choose Patagonia, you're not just gearing up for your adventure but also contributing to a more sustainable world. So, the next time you pack for a trip, consider making a responsible choice with Patagonia. After all, the world we love to explore deserves our care.
Related: Best 9 places to find the Cheapest Hotels for Your Next Trip
EatWith: Savor Local Cuisine and Create Memories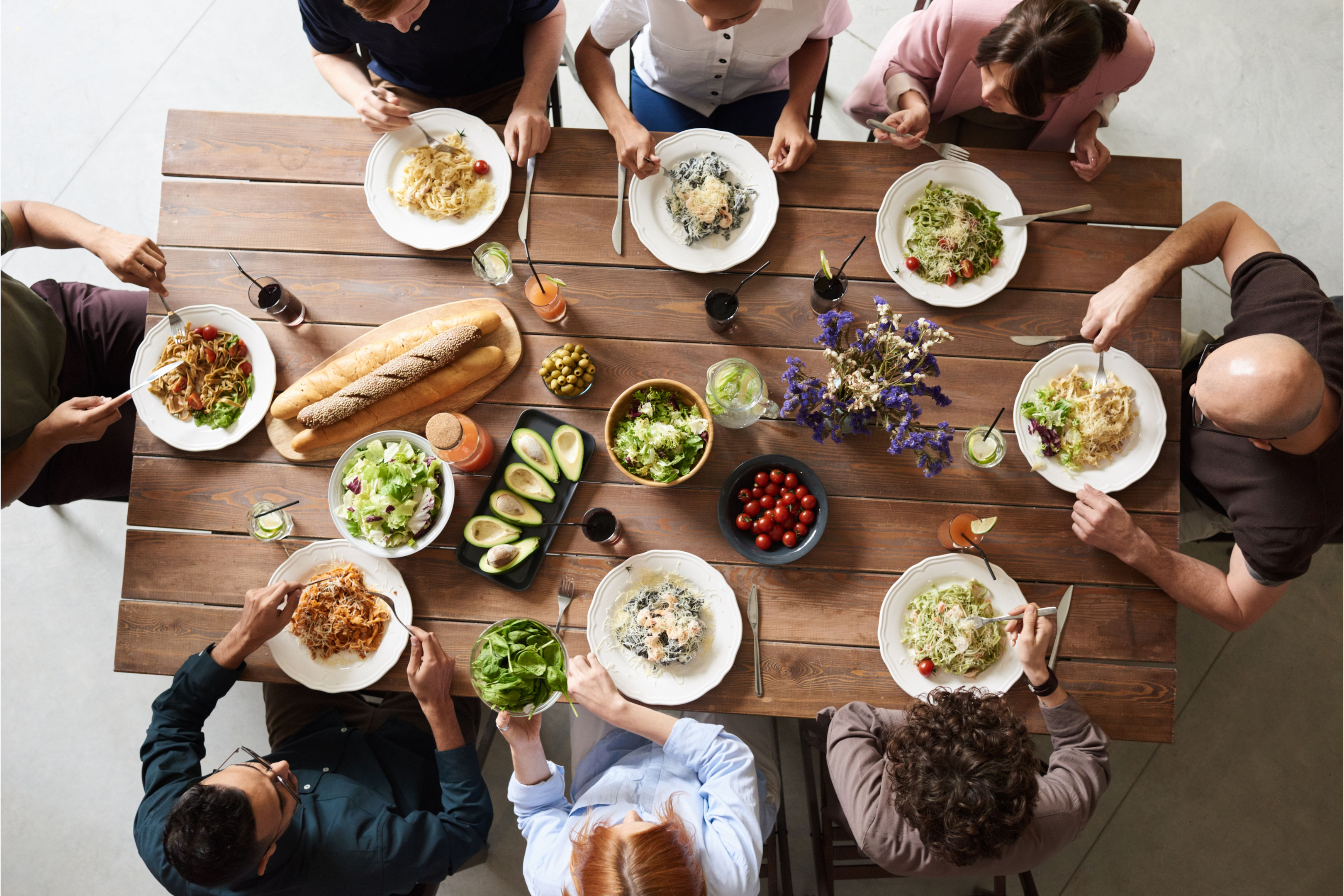 The fifth travel tool I'd love to recommend is EatWith, a unique platform that lets you share a meal with locals worldwide. Picture this: you're not just visiting a new place; you're experiencing its local culture through food and people's stories!
With EatWith, you can access dinner parties, cooking classes, and food tours hosted by locals. It's the leading platform for what they call 'social dining.' You'll be connected with chosen local hosts offering genuine food experiences. It's not just about eating; it's about learning, sharing, and creating memories.
Whether you fancy an intimate dinner, a lively cooking class, or an exciting food tour, EatWith is there to help. The local hosts open their homes, sharing some of their from around the world with you. So, why not make your travels more memorable? Try EatWith and taste the authentic flavors of your destination!
Related: Top Ten Amazing Places To Visit In Mallorca 2023
Intrepid Travel: Embrace Adventure Responsibly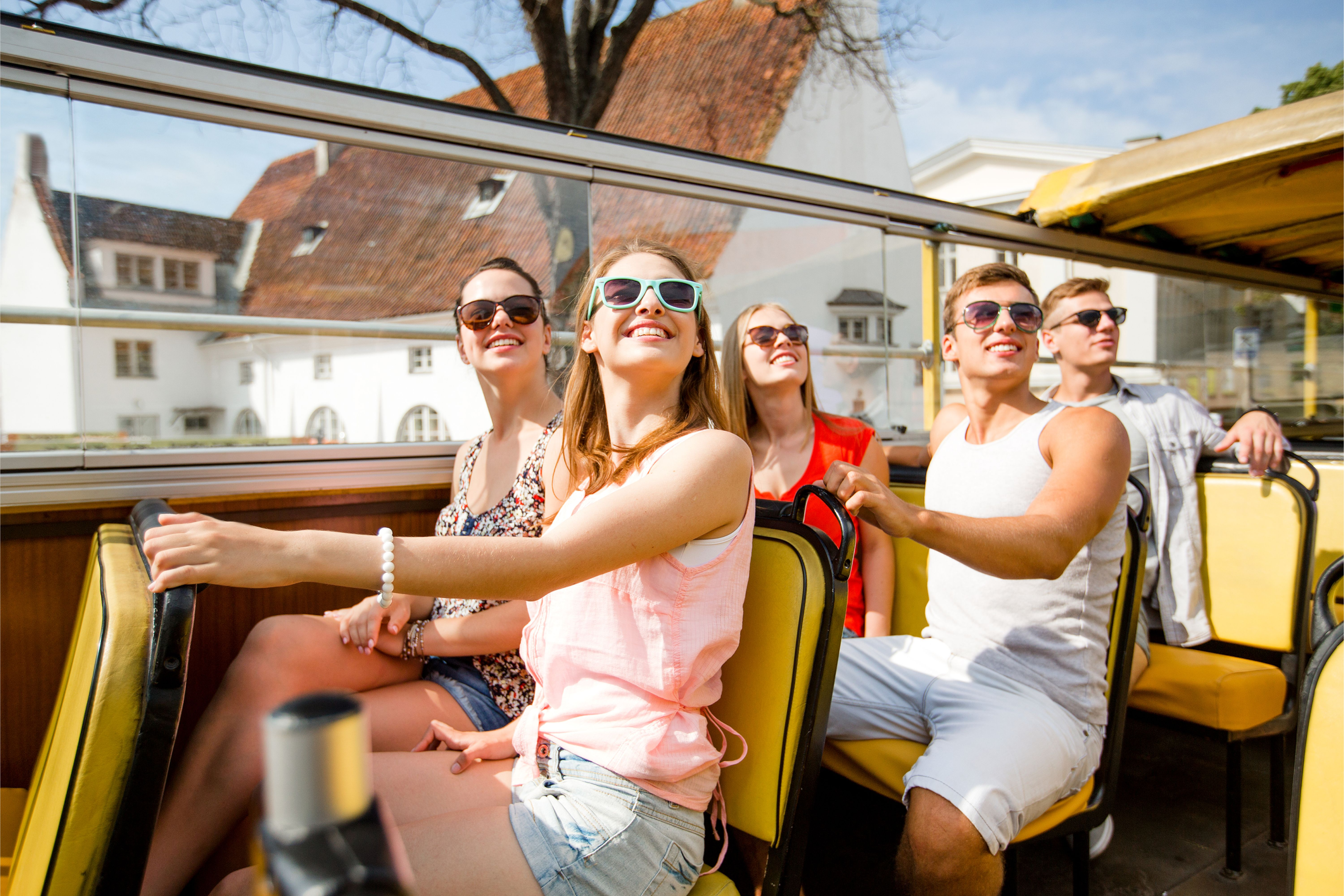 Let's move to our sixth travel tool, an exciting one for those who crave adventure: Intrepid Travel. This company is a trailblazer in small-group adventures, offering more than 1,100 guided tours worldwide. But the best part? You won't be lost in a crowd, as tours typically only include about ten travelers.
Intrepid Travel isn't just about providing thrilling experiences; they do so responsibly. Certified as a B Corporation, they are committed to balancing profit with purpose, focusing on social and environmental responsibility.
Their tours, guided by locals, emphasize using public transport and supporting local businesses and accommodations. It's about exploring the world, meeting new people, experiencing different cultures, and doing it all in a way that respects and benefits the places you visit. With Intrepid Travel, you get to be an adventurer and a responsible traveler all in one go!
Related: Carry-On Closet by Solgaard: A Game-Changer in Traveling
Eurail Pass: Journey with Flexibility and Savings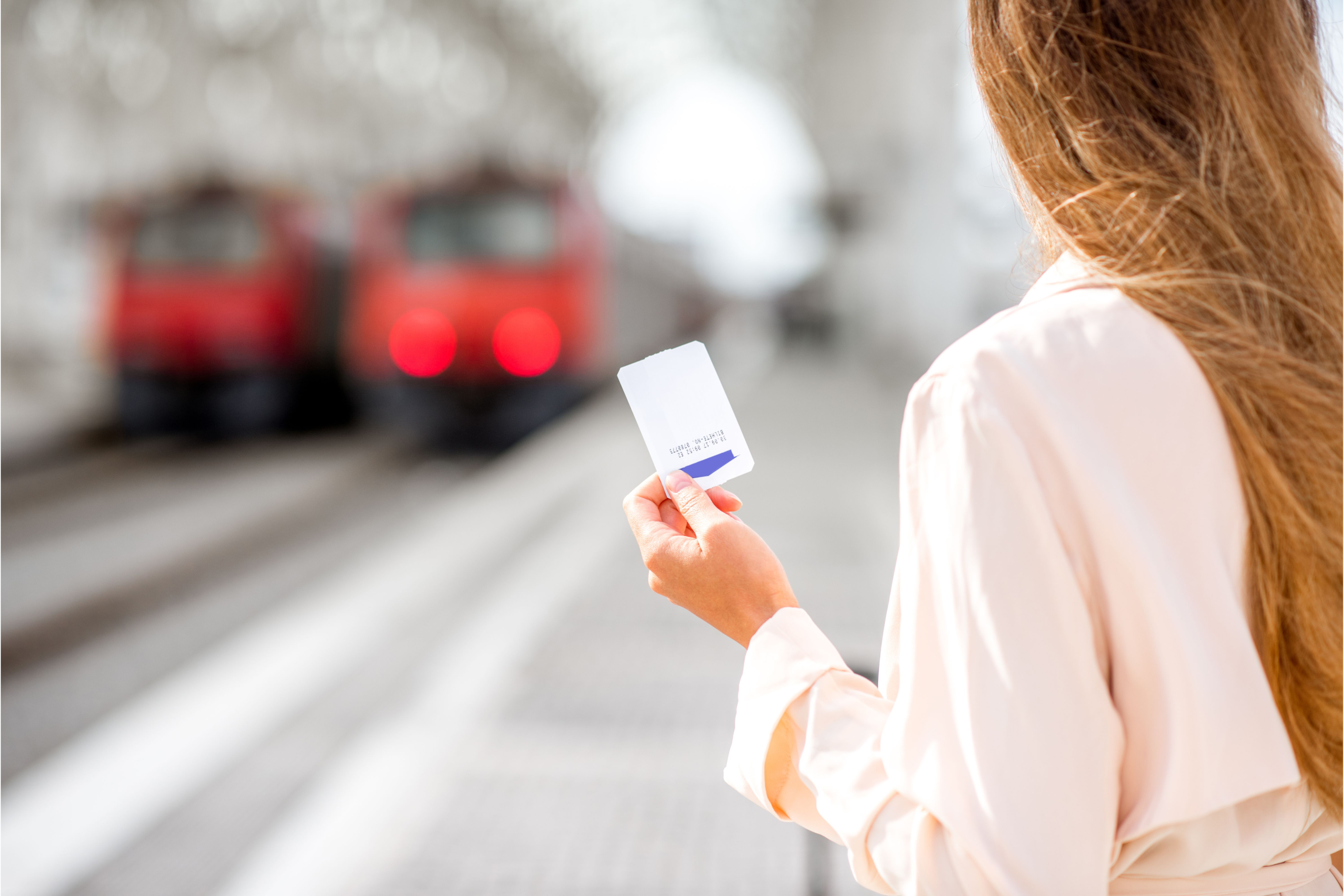 Let's talk about your travel journey now. If you're planning a trip with multiple stops, I've got a fantastic tool for you. It's the Eurail Pass. This isn't your usual ticket from Point A to B. Instead, it offers unrivaled flexibility and convenience for more complex travel plans.
Imagine you're on a tour across Europe, hopping from one city to another, exploring new places every day. The Eurail Pass is perfect for this kind of journey. It allows you to travel abroad without worrying about buying individual tickets for every leg of your trip.
And the best part? It can actually be a more cost-effective choice. For many popular routes, the Eurail Pass costs less than buying separate tickets for each destination. Plus, if you're traveling with a group or with kids, you can benefit from Eurail's special discounts on boarding passes. With the Eurail Pass, you can save money while enjoying the freedom to explore Europe at your own pace.
Related: 10 Best Airline Travel Hacks
RVShare: Comfortable Travel with a Homely Feel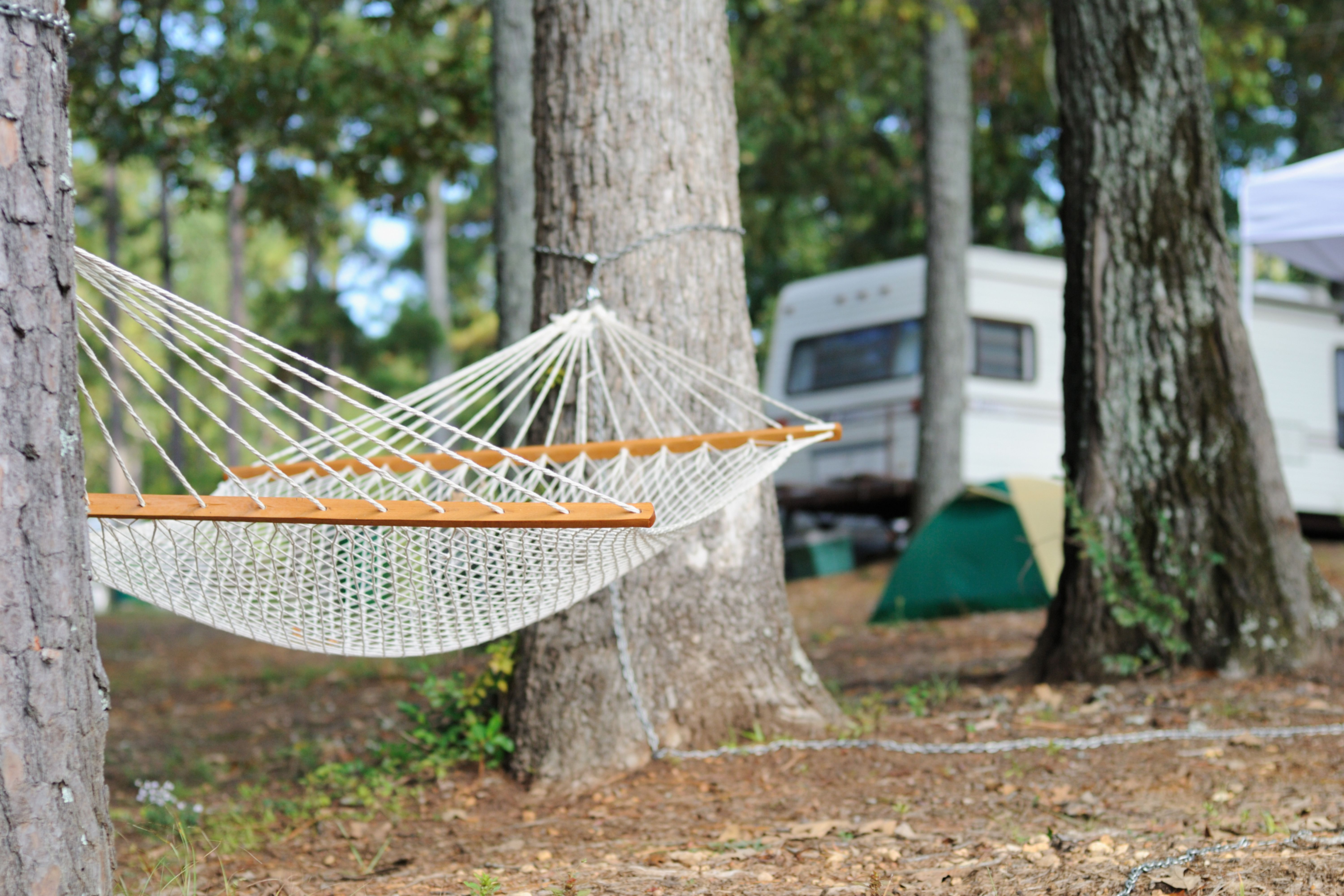 Next on our tour guide's tool list is an exciting option for those who love to carry the comfort of home wherever they go. Have you ever considered exploring breathtaking natural landscapes while enjoying all the cozy corners of your home? It might sound like a dream, but RVShare can make it a reality.
Traveling in an RV (Recreational Vehicle) with your friends and family, opens a new world of possibilities. It's like moving your home to the places you visit without giving up any of your comforts. Plus, it's an economical choice. Compared to hotels or rented apartments, an RV can save you a good deal of money on your travel accommodation.
But here's a question: How to find the perfect RV that suits your needs? As a newbie, you might find it confusing with all the choices available on the internet. And that's where RVShare comes into play.
RVShare is your one-stop online platform for RV renting. It simplifies the booking process and helps you find the RV that fits your specific needs. Moreover, if you're an RV owner looking to earn extra cash, you can list your RV on RVShare. It's a fantastic tool to enhance your travel experience and make your journey more enjoyable and comfortable.
Related: The Best Destinations for Solo Female Travelers
Google Translate: Your Multilingual Travel Buddy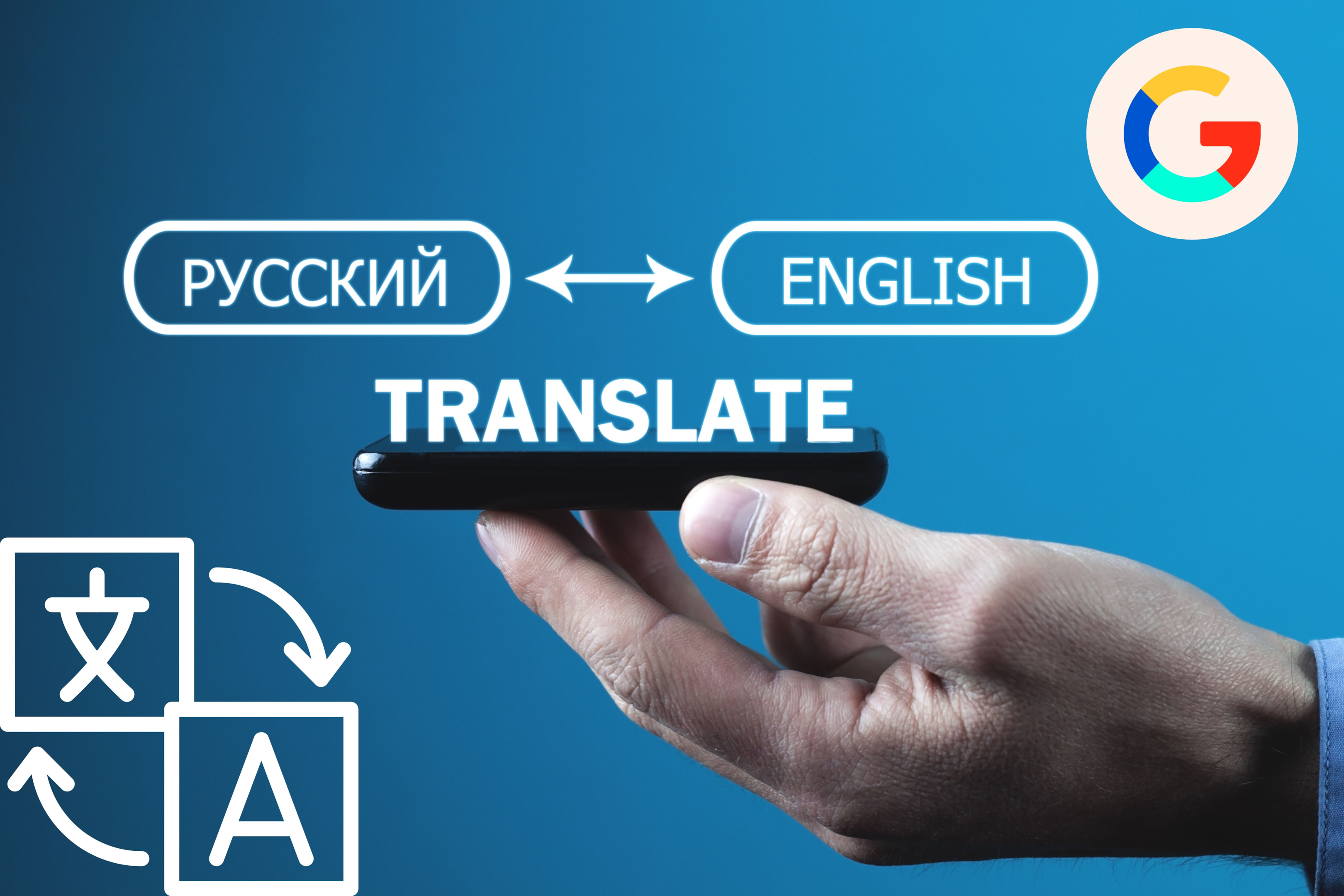 Don't let language barriers stop you from enjoying your vacation to the fullest. As a travel guide, I'd suggest a perfect buddy for your language concerns – Google Translate. It's a tool that revolutionized how we communicate in foreign lands.
When you're exploring a new city or country, and you come across a language you don't understand, Google Translate is your go-to assistant. Be it understanding menus, text messages, or even engaging in conversations, this tool is your ace companion. Available on Android and iOS, it helps travelers navigate over one hundred languages. Isn't that amazing?
One standout feature of Google Translate that I'd like to highlight is its ability to translate menus and signs in real-time using your phone's camera. Just tap the camera icon on the app, and point your device at the unknown text. The app scans the words, giving you a quick and accurate translation. You can translate the entire text or just swipe to translate specific parts.
This comprehensive tool and handy, app helps to makes your traveling a breeze, even if you're in a place where you don't speak the language. Google Translate truly stands as a multilingual friend you can rely on during your trips.
Related: 11 Best Travel Insurance Companies
GetYourGuide: Your Gateway to Globetrotting Adventures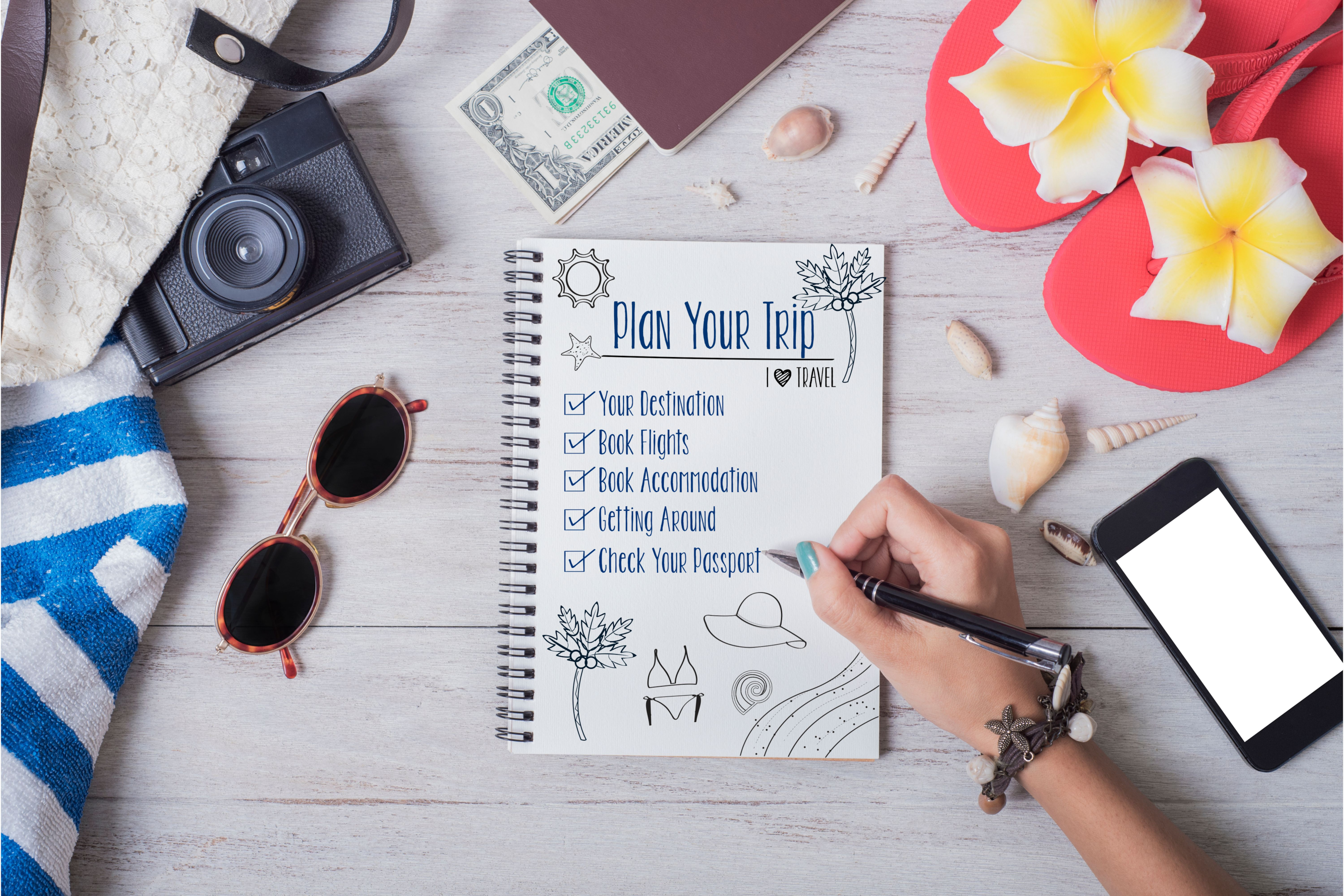 As your travel guide, I'm thrilled to introduce you to GetYourGuide – your ultimate planner for all things tours and excursions. This online marketplace boasts a cornucopia of adventures available right at your fingertips.
Whether whale-watching off a tropical coast, exploring local cuisines through food tours, or vineyard visits for wine lovers, GetYourGuide has got you covered. And, it's not just limited to these. The platform offers myriad activities in various locations across the globe, making it a traveler's paradise!
One amazing feature is the ability to compare prices when booking flights and read genuine reviews before you book. You can do this on their user-friendly app or website, ensuring a hassle-free planning experience. This gives you a sneak peek into what you're signing up for, providing valuable insights from other travelers who've been in your shoes before.
Planning for your vacation ahead of time? GetYourGuide helps you fill out your itinerary effortlessly. Already on your trip and looking for last-minute fun activities? Don't worry; this platform has your back!
From my experience, GetYourGuide has always been a reliable resource for enriching travel experiences. So why wait? Get set and explore with GetYourGuide!
Related: Exploring the Renaissance Gem of Florence, Italy
Effortless Money Matters with XE Currency Converter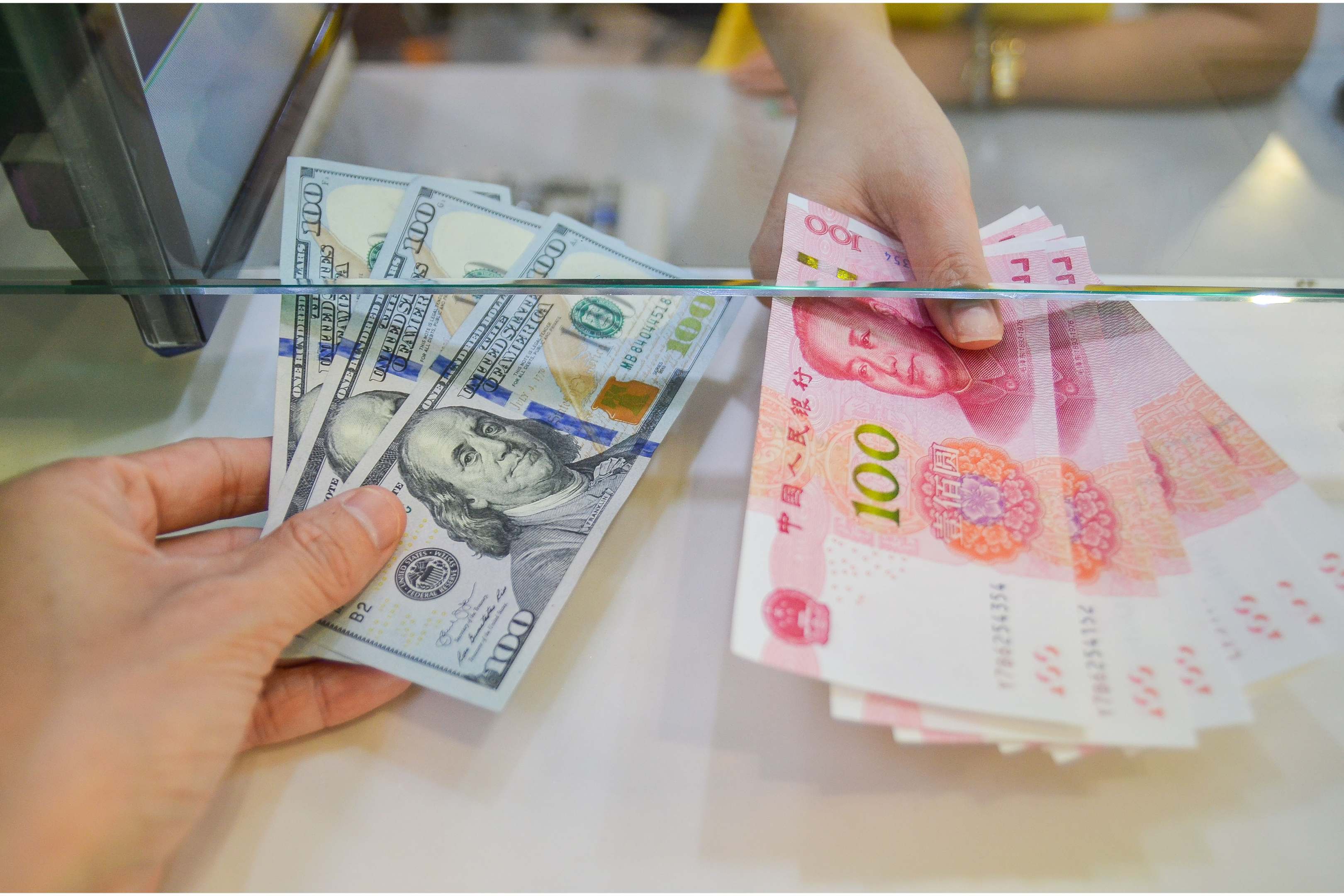 Preparing for an overseas journey? We must discuss something often overlooked but essential – managing your money while traveling abroad. As your friendly tour guide, I must ensure your journey goes off without a hitch – and that includes simplifying the sometimes-confusing world of currency exchange!
Packing for an international trip often feels like a game of Tetris. Fitting in all the necessities, such as your passport, suitable clothing, and travel adapters, can quickly fill up your luggage. But let's hit the pause button for a second. Remember to leave some room for an essential item – cash!
You'll likely be dealing with a different currency when exploring foreign lands. Figuring out the ins and outs of currency exchange can be tricky. But fear not! Here are some options you can avail with XE Currency Converter:
ATMs and Card Payments
You can withdraw cash in the local currency from ATMs at your destination. Keep in mind your bank may charge foreign transaction fees. Opting for credit or debit cards with low or no foreign transaction fees can be a game-changer.
Currency Exchange On Arrival
Exchanging your cash at the destination may be convenient. Still, exchange rates at airports or popular tourist spots may not always favor you.
Bank Exchange Before You Fly
Consider getting your money exchanged for foreign currency at your home bank before you jet off. It's a surefire way to have local cash at hand upon touchdown.
Money Transfer Before Trip
Online money transfer services can be a convenient and often cost-effective way to get your currency sorted before you leave.
As a handy tip from your trusty guide, check out XE Currency Converter. It's an incredibly useful tool that offers up-to-the-minute exchange rates. This way, you'll know exactly your money's worth wherever you're globe-trotting. Safe and savvy travels, my friend!
Feel At Home Anywhere with Airbnb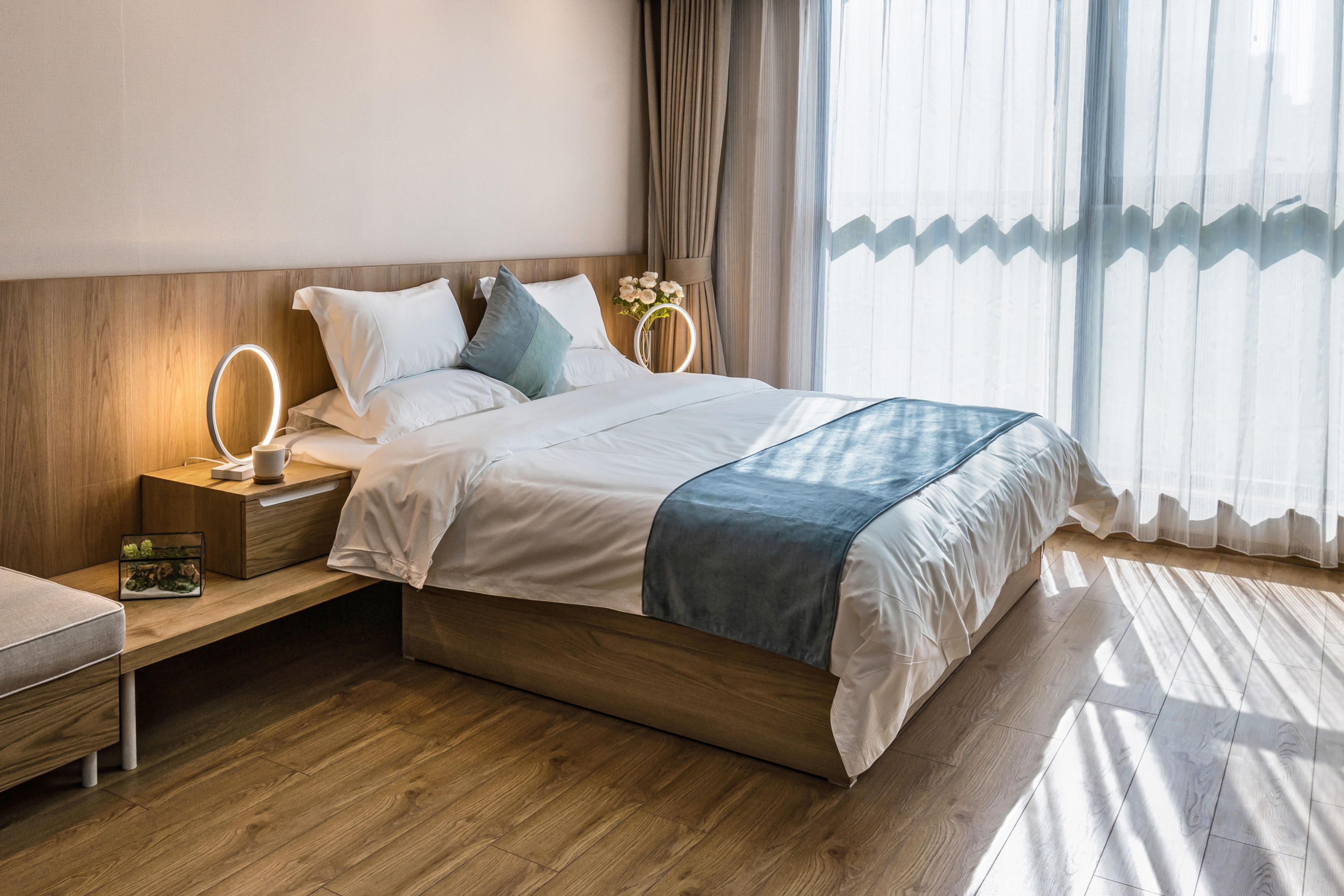 Got your bags packed for a new adventure? Great! Now let's chat about accommodations. As your friendly travel guide, I want to introduce you to an other travel app, that's truly a game-changer: Airbnb.
Airbnb isn't just another holiday accommodation platform. Oh no, my fellow wanderer, it's so much more. Picture this: Over 6 million unique homes await your arrival in 191 countries. Now that's a choice!
Finding the perfect place to stay can feel like looking for a needle in a haystack. But with Airbnb, it's as easy as a tap on your phone screen. The app allows you to narrow your options based on your preferences. You can filter your search according to price, amenities, and even neighborhoods, ensuring your stay is tailor-made just for you.
Found a place that speaks to your soul? Save it in your favorites for future adventures. Airbnb is more than just great app about places to stay; it's about experiences. Discover unique local activities and hidden gems to explore during your trip.
Remember, a journey is best measured in friends rather than miles. So why not make your next travel accommodation feel like a home away from home with Airbnb? Happy exploring!
Never Lose Your Way with Google Maps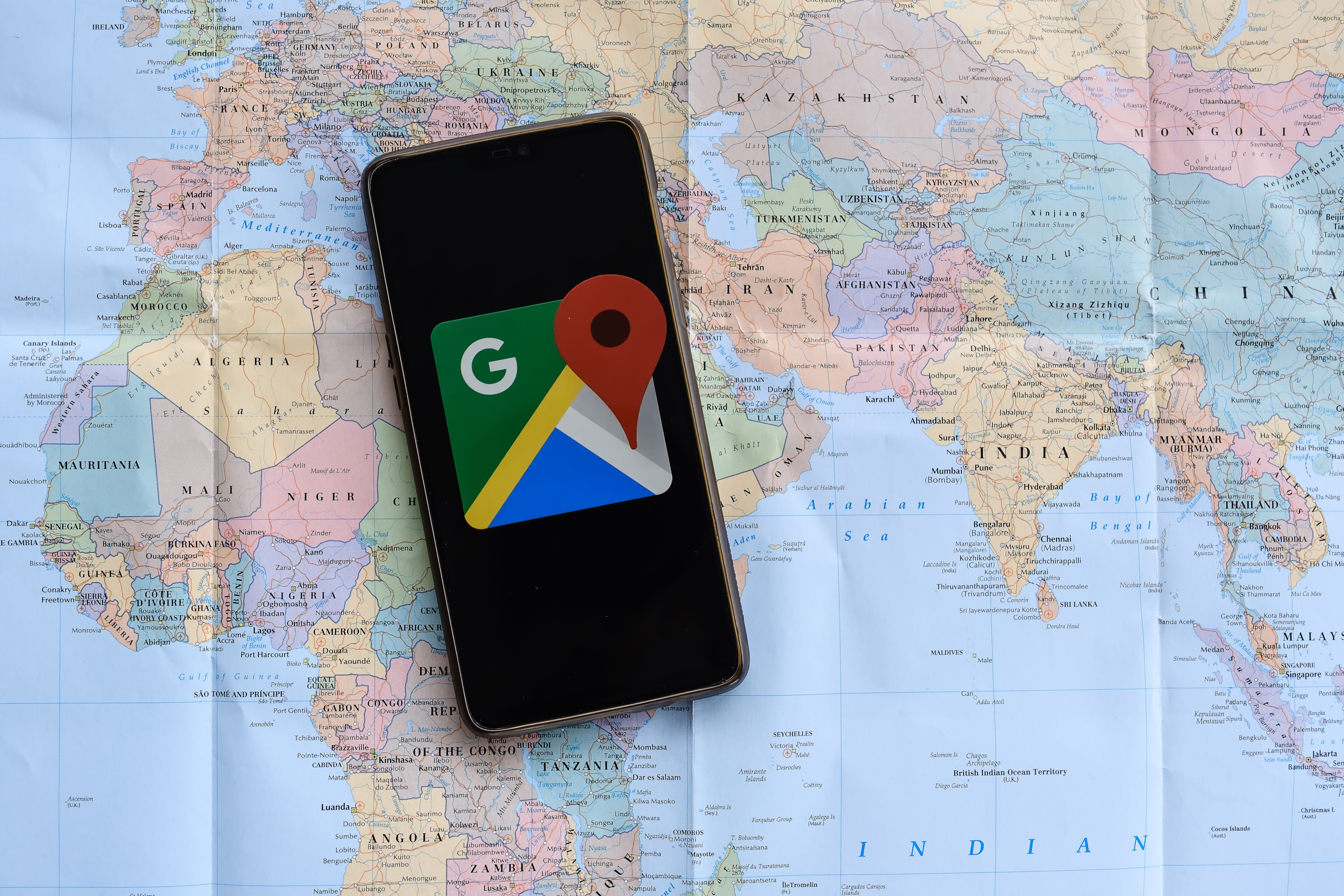 Ever been lost in an unfamiliar city? You and me both, mate! But worry not; I've got just the tool to keep us on the right track. Say goodbye to those pesky paper maps and say hello to your new best friend on the road: Google Maps.
Google Maps is like having your digital compass in your pocket. It allows you to seek out directions to anywhere in the world and even offers alternative routes for different modes of transport. Whether cycling through Amsterdam or driving across the States, Google Maps has your back.
Anxious about shaky internet connections while traveling abroad? Don't sweat it! Google Maps' free version allows you to download maps in advance for the areas you're visiting. So, even if you're offline, you're never really lost.
One feature I'm particularly fond of is the 'saved lists.' Picture this: a map filled with your favorite attractions, eateries, and bars, all pinned and ready to explore. It's your custom-made roadmap for your travel adventures. You can keep these maps private or share them with friends.
So, lace up your adventure shoes and let Google Maps guide you to exciting new and interesting places. After all, the joy is in the journey, not just the destination!
Sky-High Savings with Skyscanner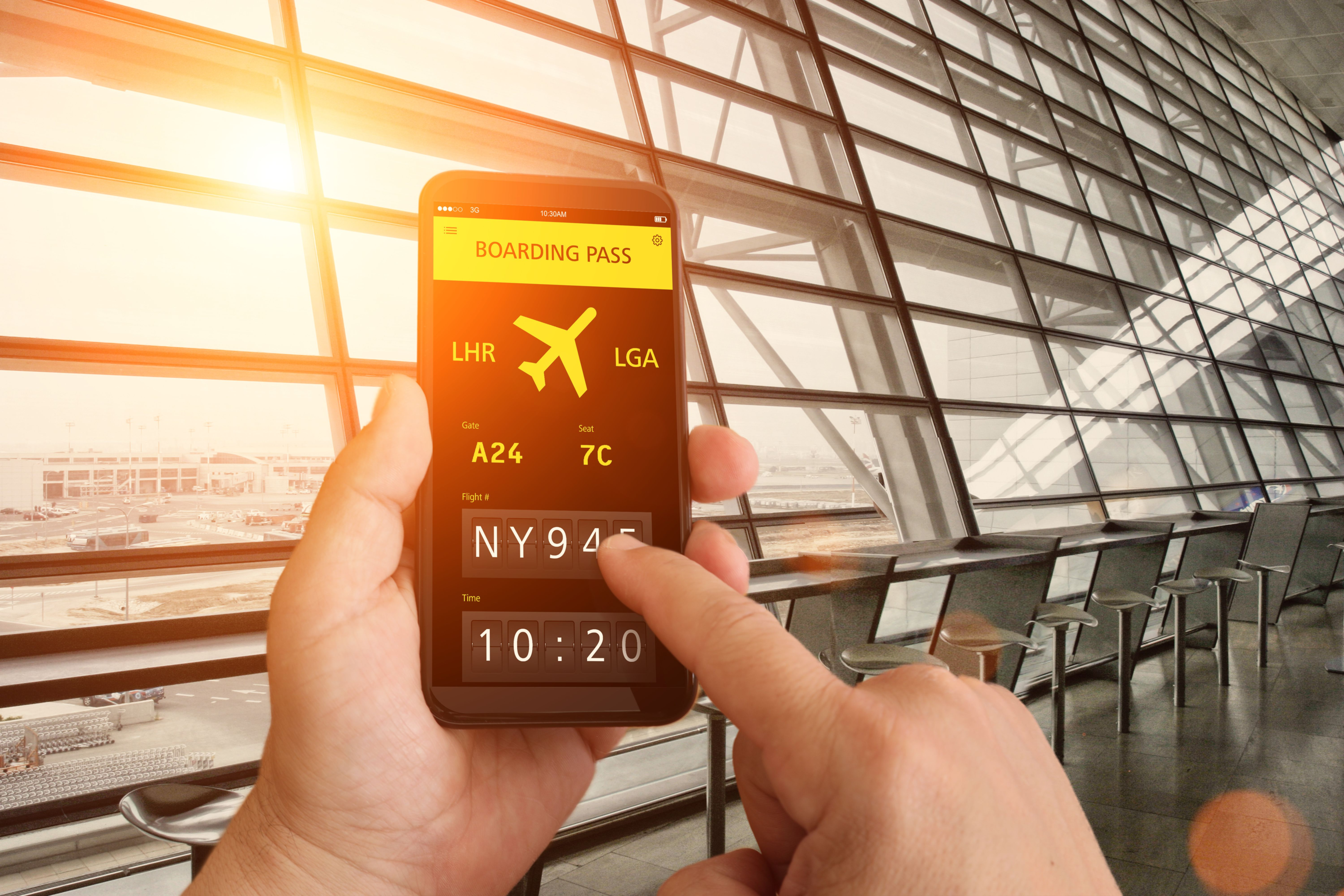 Let's admit it, finding the right flight can sometimes feel like looking for a needle in a haystack, right? But hold on to your hats, my fellow travelers, because our fourteenth tool, the Skyscanner app, is a game-changer.
Skyscanner shines bright as your guiding star in the vast sky of flight options. Have your travel dates locked down? Skyscanner lets you sort flights with finesse. Whether you're about the quickest flight, the fewest stops, or the eco-friendliest option, this free app covers you. Just pick your preferences, and Skyscanner will do the rest.
If you're a free spirit with flexible dates, you're in luck too. Skyscanner features handy color-coded calendars and graphs to help you find the very cheapest flights and flying days. It's like having a bird's-eye view of the very best travel deals throughout the month!
But the perks don't stop there. Check out the 'Top Offers' section, where you'll find sizzling deals on cheap flights from budget airlines. And with Price Alerts, you'll get notified when flight prices change, so you never miss a bargain.
Skyscanner isn't just about finding cheap flights around, either. It's also a helpful tool to compare hotel rates and even car rentals and hire prices. So, whether you're jet-setting on a budget or seeking the best luxury deals, Skyscanner has your back. Ready for takeoff? Let's go!
Stay Flight-Savvy with FlightAware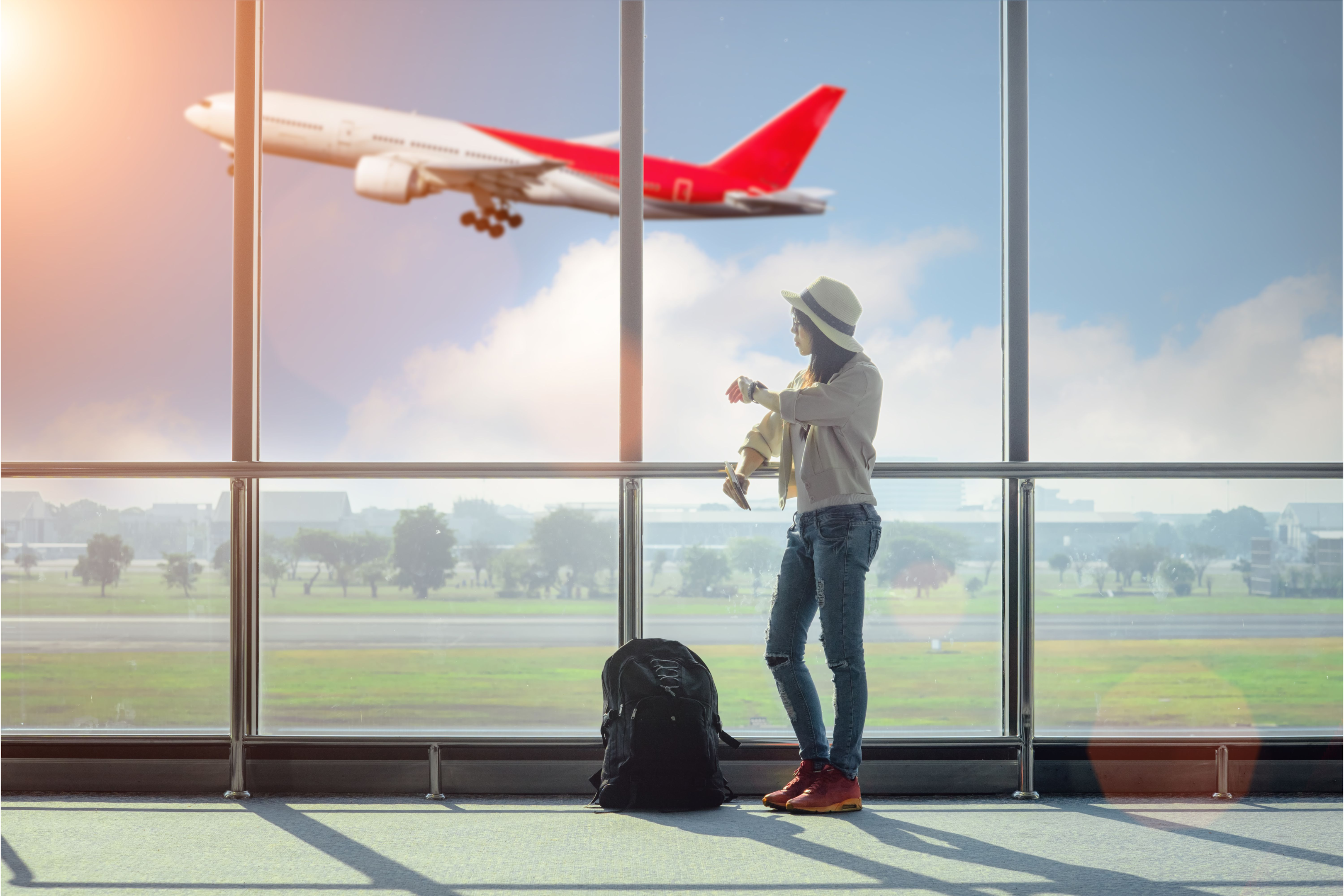 And here we are, my dear travel companions, at the final pit stop of our journey through the best travel apps and tools – the marvelous FlightAware. A real-time flight tracking app that's like having your very own flight control center in the palm of your hand!
Ever had to cross your fingers and hope your flight won't be delayed? Or maybe you've been pacing the airport arrivals hall, unsure when your loved ones will land? With FlightAware, those days are over. This brilliant app gives you the scoop with real time flight alerts on any flight's flight status anywhere, whether it's soaring in the skies or hasn't left the tarmac yet.
But FlightAware isn't just about departure and arrival times. It's your inside line on the many variables that can send travel schedules into a tailspin. Weather events, flight delays, technical glitches, maintenance issues – FlightAware keeps an eye on them all.
Imagine knowing that a storm could delay your flight before you've even left for the airport or being alerted to a potential technical issue affecting your flight details your airline. With FlightAware, you can stay one step ahead of the game.
So, whether you're managing tight connections or want to know when to start the airport pick-up, FlightAware is the tool to trust. Consider it your go-to guide for navigating the sometimes unpredictable skies. Safe travels, everyone!
Final Remarks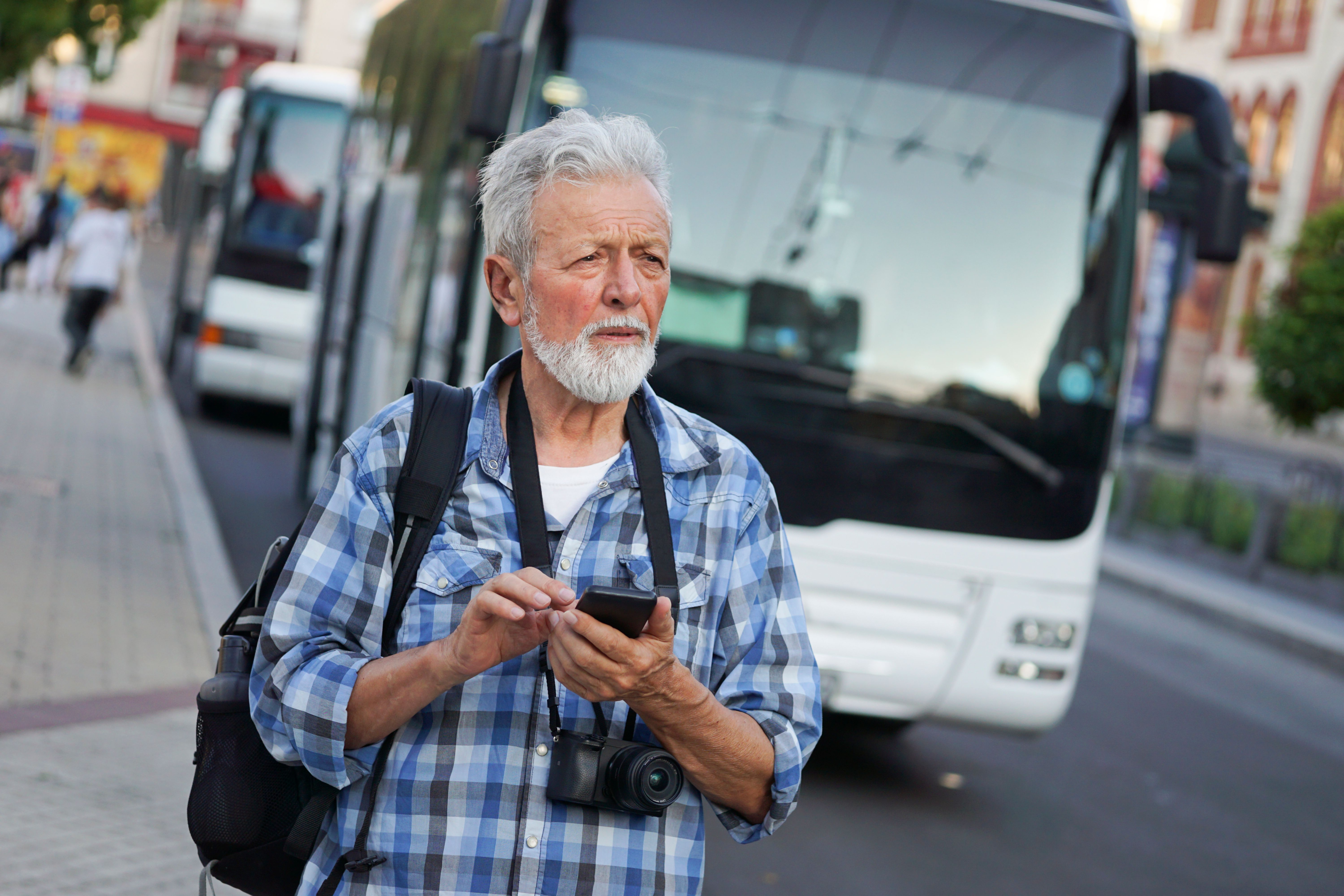 And there you have it, my fellow globetrotters – 15 invaluable tools that will help transform your travel experience from stressful to smooth sailing. As your tour guide in this digital age, I can't stress enough how these tools, apps, and websites can enhance your travel experiences, giving you a more relaxed, enjoyable, and memorable holiday.
From making language barriers a thing of the past with Google Translate to ensuring you're always dressed for adventure with Outdoor clothing brands, these tools are the ultimate companions on your travel journey. Whether you're hunting for that perfect accommodation with Airbnb, mapping out must-see sites on Google Maps, or staying flight-savvy with FlightAware, you can easily handle any travel scenario.
Remember, the best travels are those where the journey is just as enjoyable as the destination. And with a few hours these travel tools at your disposal, you're set to enjoy every step of the way. So, pack up your digital travel toolbox and prepare for hassle-free holidays full of discovery and delight.
As your virtual tour guide, I hope I've succeeded in making your travel planning less daunting and more exciting. After all, the world is an amazing place waiting to be explored – and these tools will help you do just that. Safe travels, everyone; adventure is just a click away!